Adolescent Immunization Status
Immunizations are not just important for infants and young children. Adolescents are just as important to stay up to date with immunizations to help protect them against serious conditions such as tetanus and meningococcal. We pride ourselves in effectively helping our adolescent patients stay current in these and other important vaccinations.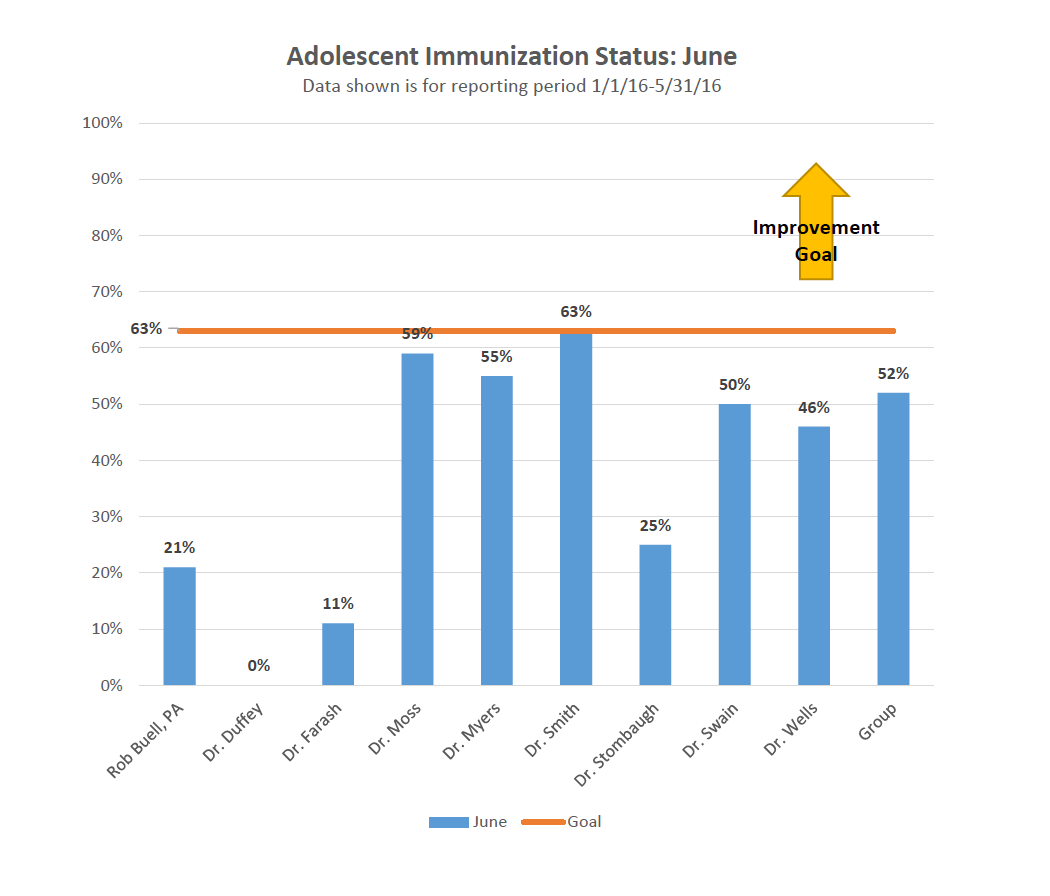 Asthma Controller Medications
Asthma is one of the most dangerous childhood conditions that affect many in our region. It is important to make every attempt to manage asthma through the use of controller medications. By using medications on a daily basis, it significantly decreases the rate of exasperations in asthmatic children. Our providers do exceptionally well at determining the appropriate controller medications and seeing that a high percentage of our asthmatic patients are prescribed these med's.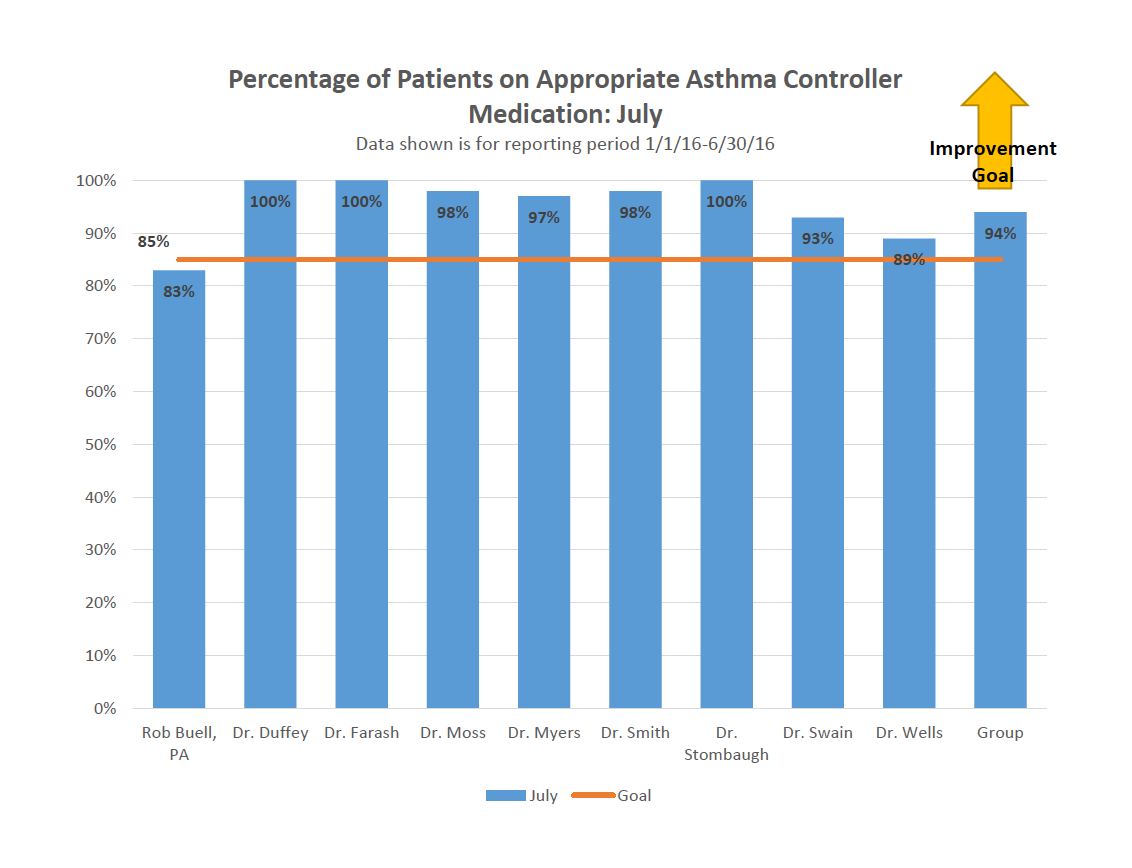 Body Mass Index Tracking
A child's overall health is affected by their body weight. Since every person's body is different, body weight alone is not sufficient. That's why we make a big commitment to measure a patient's body mass index, or BMI. We do an exceptional job of seeing that BMI is gathered for all our patient as a way of helping track every child's overall health.