How to register for and navigate the Patient Portal:
(Scroll down for instructions on how to register using the mobile app.)
Or if you prefer to learn through tutorial videos, click here for desktop videos or click here for smartphone videos.
---
Step 1: Access the Patient Portal Login page from our Website.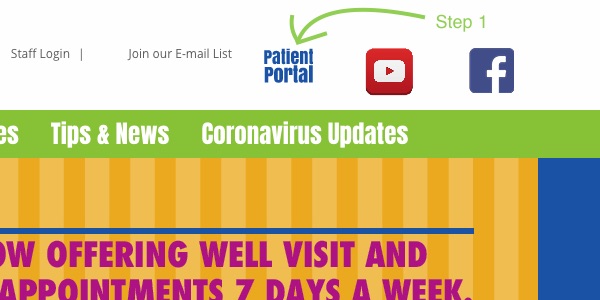 ---
Step 2: Click on Let's Get Started to Create a New Account.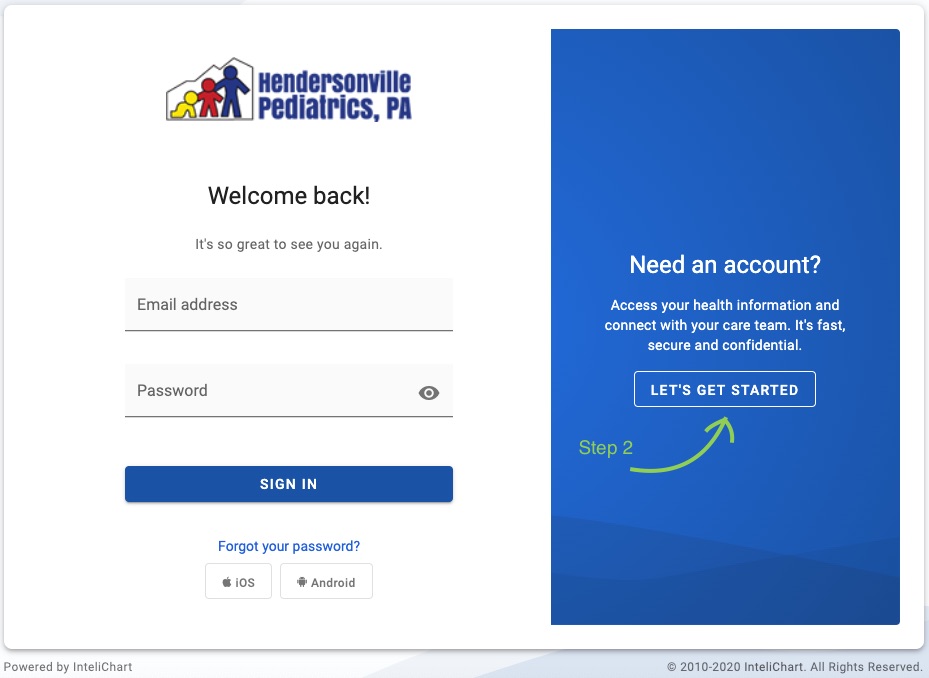 ---
Step 3: Fill in the parent's email address, which will be used as the account's username and the desired password. When completed, click CONTINUE.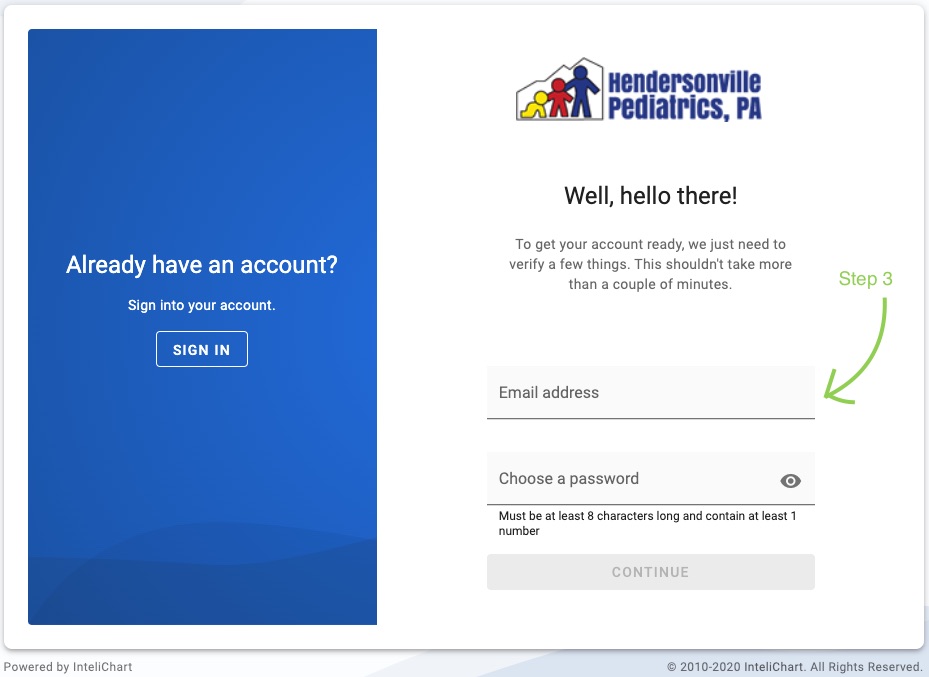 ---
Step 4: Complete the first piece of information that appears, with the PARENT's DOB and security question. When answering "My practice gave me a PIN for:", answer by choosing "A Child".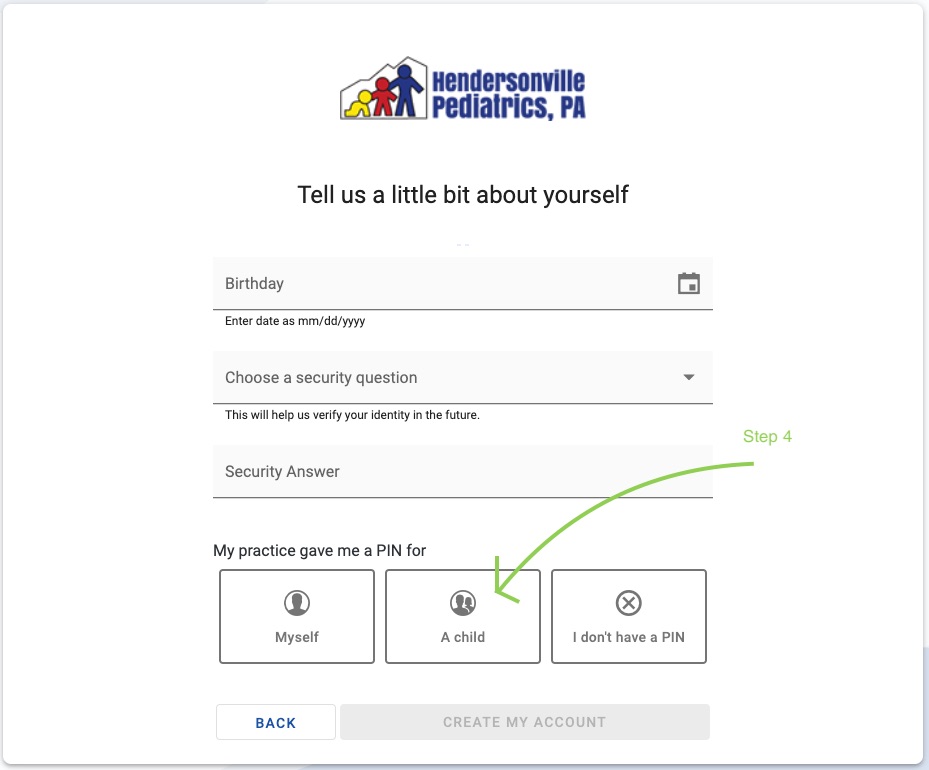 ---
Step 5: A second section will appear. Complete these questions with the PARENT's information. The child's information will follow. Once complete, click the box acknowledging "I have read and agree to the Terms & Conditions" and click "Continue".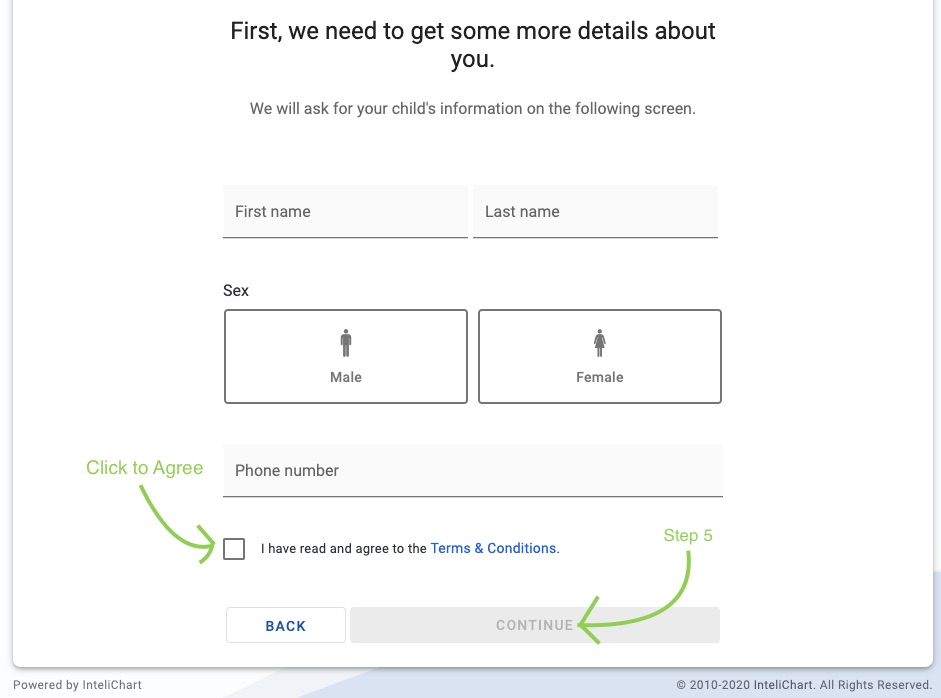 ---
Step 6: Next, fill in your CHILD's information with their date of birth and PIN number that you should have received in an email. If you did not receive an email with a PIN, please call the office to receive one. Once completed, click "CREATE MY ACCOUNT".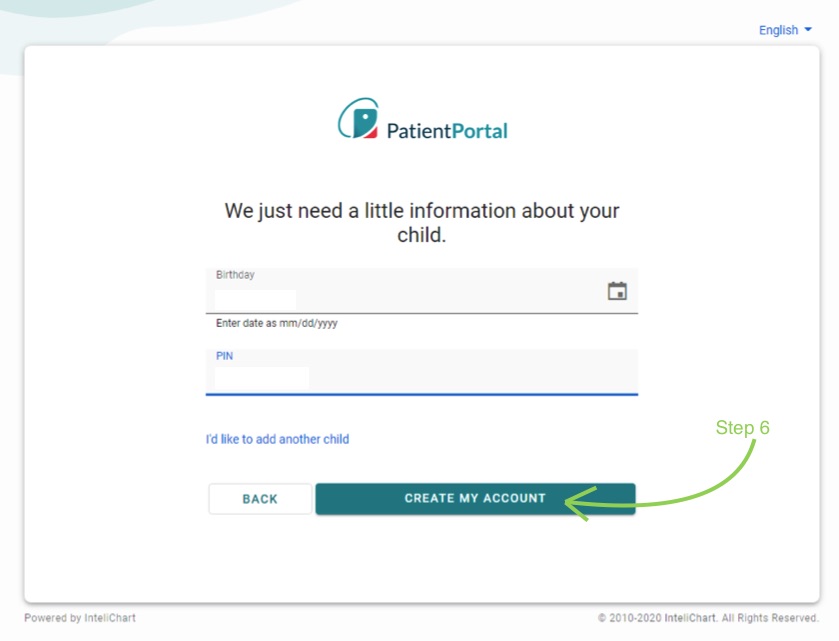 ---
Once in the patient portal, you will notice two "bubbles" in the top right hand corner. One is for the parent and one is for the child. Whenever looking for your child's information or communicating with the office via the portal, please make sure you have chosen the correct bubble.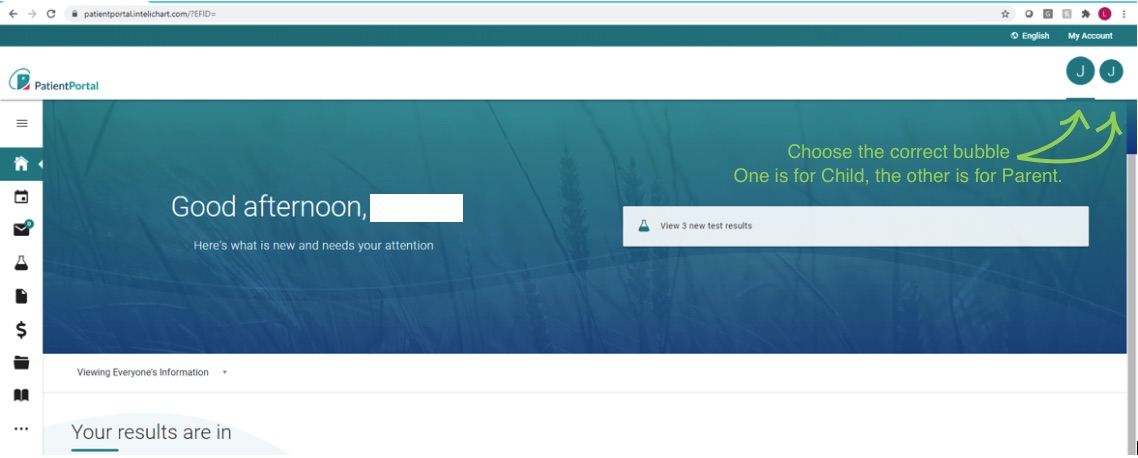 ---
How to register for the Patient Portal using the mobile app:
---
Step 1: Find the app in the App Store or Google Play Store. The app is called "Patient Portal by Intelichart".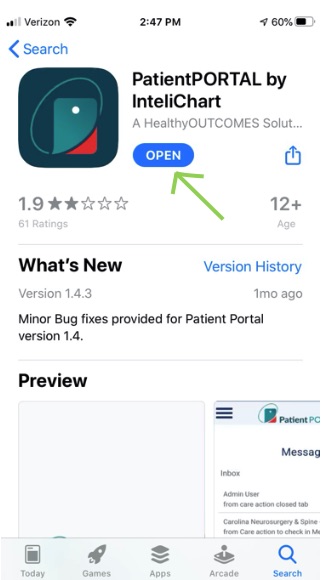 ---
Step 2: Once downloaded, click on "Create Account".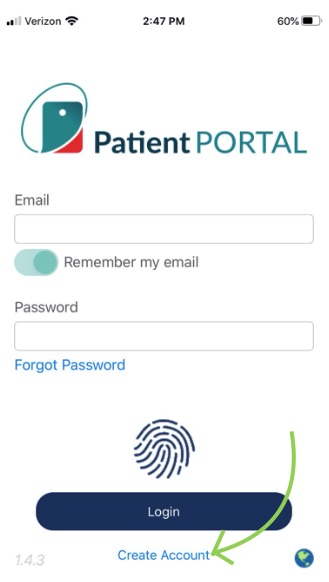 ---
Step 3: When asked who you are registering for, always choose "A Child".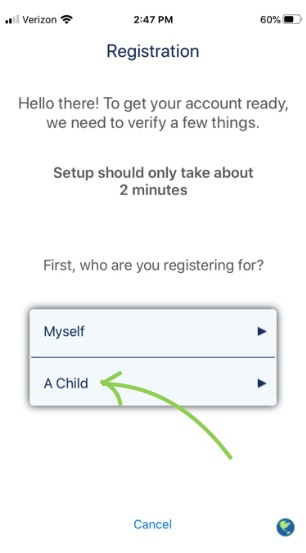 ---
Step 4: Complete the next screen with the CHILD's PIN and date of birth. If you do not have a PIN, please contact the office to have one sent to you.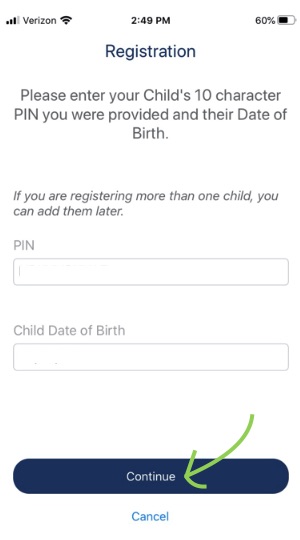 ---
Step 5: Next, complete the account set-up with the PARENT's information. Once completed, click the "I have read the Terms and Conditions" button and "Submit".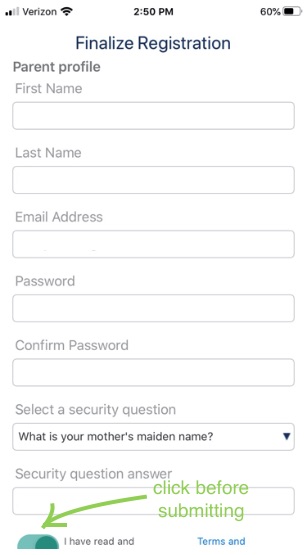 Parent_Experience_New_Patient_Registration.pdf