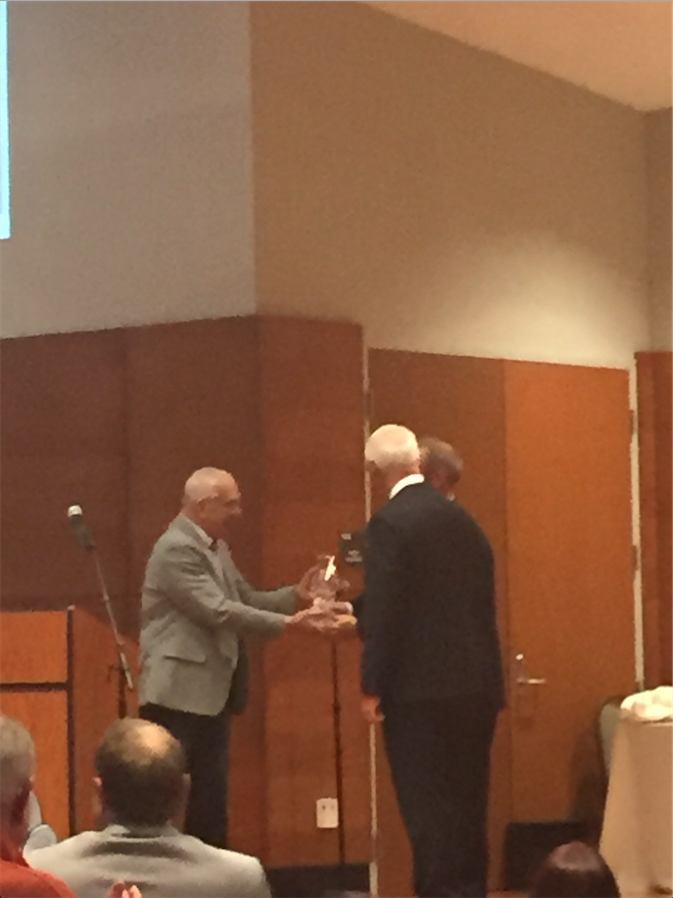 Dr. Jim Volk won the Duke Energy Citizenship Award, which is presented to an individual who has gone above and beyond in assisting other in making
Henderson County, along with the rest of the world, a better place.


Volk is a leader in the health care community, and plays a role in several nonprofit organizations. He joined a small medical practice in Hendersonville in 1975, and was instrumental in growing the practice to include offices in Fletcher and Brevard. Today, it is the largest pediatrician's office in Western North Carolina.

Volk is described as someone who always supports the community, and his wife, Barbara Volk, in her role as mayor of Hendersonville.